Click Here For Instant Rates Or Fill Out The Form Below
Chicago Limo Service
Our Chicago Limo Service is the ultimate experience for clients looking for a new limousine service. We are a top rated Chicago limo company. Chief Chicago Limo is a premium black car service to and from Chicago. Everyday, our well trained chauffeurs move executives,VIPs, residents and guests of the City. Whether for corporate or leisure, we consistently deliver the same, high quality of service. You can trust us with your CEOs, family and guests. We do not disappoint.
You can now Book online the best limo service Chicago and leave the rest to us. Fill out the booking tool and get a quote in seconds. Join our family of happy clients.
Chicago Airport Transfers
Our Chicago Airport Transfers is a great way to start and end your journey. Business and leisure travelers trust us with their ground transportation to and from O'Hare and Midway airport. Besides General aviation, we are also the specialist in Private Aviation Transportation. We know the FBOs in the area and we have developed a great recipe to execute trips to and from your private jet.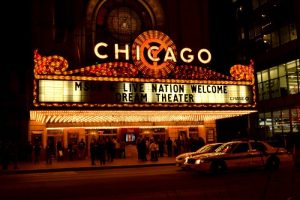 Chief Chicago Limo is an expert in Chicago airport limo services. We have years of experience and trial and error till we come up with the most efficient way to get in and out of the city's airports.
Reserve online your Chicago airport transfer. Choose our O'hare limo service or Midway airport limo service.  Your airport limo will always show on time. Our chauffeurs communicate with you for smooth and stress-free pick ups. They will greet you with a smile, help you with luggage and open doors for you. On a rainy day, you can use our umbrella.
We track your arrival flight and we adjust accordingly. Planes almost never come as scheduled, and we know that. We are very flexible and we guarantee your car will be at the airport even if you land early or late. For curbside pick ups, let your chauffeur know that you are ready and follow his/her directions. If you are not familiar with the airports and Chicago, book our Meet and Greet service. Your chauffeur will wait for you inside the terminal with your name on a sign and escort you to your vehicle.
Special Events And Corporate Limo Service Chicago
Chicago is a busy place. It has something for everyone. Daytime the Loop is a vibrant business hub while its nightlife makes you feel like you are in a different world. You can experience both with our Chicago Limo Service.
Chief Chicago Limo is proud to provide corporate limo and car services to Chicago's best and largest companies, their employees and guests. Our corporate limo service is tailored to all your ground transportation needs. Tell us your special requests and we will do our best to accommodate you. If you have flexible schedule, book the hourly limo service. This way, your car will be always with you, whenever you need it.
For festivities enjoy our special events transportation Chicago. Our Chicago limos will drive you anywhere and anytime. We offer sports games and concerts limo service to Wrigley Field, United Center and Soldier Field. You can also reserve our dinner limo service.  Whatever your occasion is, we will take care of you. Our Chicago limo service is the best you can get in town.
Chicago Limo Service Rates
Our Chicago limo rentals start from $75 all inclusive. While many Chicago limo companies will try to rip you off, we offer flexible plans on our services. Your rate depends on your payment method. For example, paying cash is cheaper. Prices also vary based on vehicle type and PU and DO point. For exact quote, you have to fill out the booking tool above. Whatever rates you will see is what you will pay. For pick ups from the airports, we will just add the airport fee. We beat any rates when it comes to sedans, SUVs and Chicago airport limo services.
About Chicago
Chicago is the third largest city in the USA.  It's a major business and tourist hub in the Midwest. On top of its 3 million residents, Chicago welcomes millions of visitors per year. The City's skyline is remarkable and one of the best in the country. Chicago is know for its hot-dogs, deep dish pizza and Al Capone. Chicago is a bustling urban hub, cleaner than New York and nicer than LA. Towering skyscrapers mixed with cultural architecture, can easily make you fall in love with the city. Parks, museums, restaurants, bars- Chicago has it all. Book our Chicago limo service to experience the City to the max.
Why Book Our Chicago Limo Service
We are a top rated Chicago limo service company. Some of hour happy clients left us a couple of hundred 5-star reviews on Google and TripAdvisor. We are reliable and affordable. Chief Chicago Limo has years of experience and we love what we do. We will make your trip or visit to Chicago memorable and hassle free. Each Chicago limo rental is up-to-date model with leather interior.
Welcome to Chicago! Let's get booking!