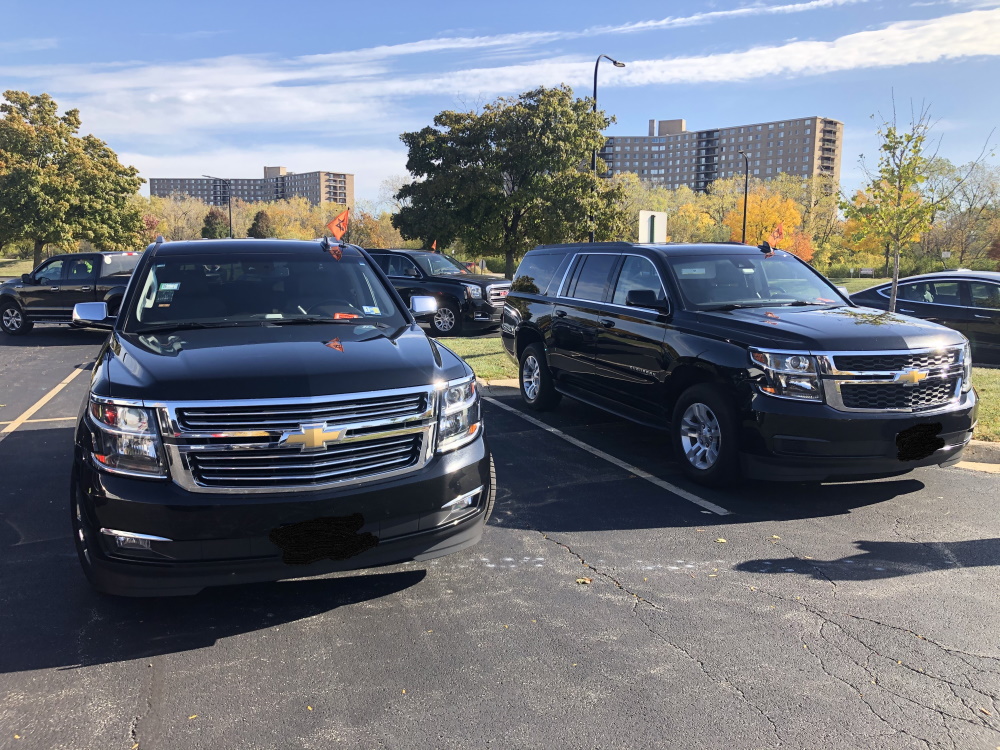 Funeral Transportation Chicago and funeral limousine services are now part of Chief Chicago Limo's portfolio. Mourners can now book a funeral car service online and not worry how their friends and family will come to say goodbye to their loved one.
Funerals are the saddest day in anyone's life and stressing about moving from point A to point B is not the time. Logistics and transportation are very time consuming part of every event and we, at Chief Chicago Limo, would like to help.
Funerals are events no one plans in advance. Death comes quickly and unexpectedly and most of the times catches us off guard. You will be busy with hundreds of other things- organizing, calling friends and family, talking to funeral homes, soothing others, etc. To make it easy on yourself, trust us with the funeral transportation.
What Is The Best Way To Book A Funeral Transportation
Besides airport runs, the best way to book funeral limo service is Hourly/As Directed.
Having a funeral limo service by the hour gives you flexibility and peace of mind. This way each vehicle is responsible to transport the same group of funeral attendants. The car will be always there for them, they will know their driver and be able to change the route or get into the car earlier if needed.
Finding The Right Vehicle For A Funeral
Chief Chicago Limo carries luxury sedans, SUVs, S Class, Stretch Limousines and Sprinter Vans. Our experience shows though, that the best vehicles for a funeral limousine and car service are the SUV and the Mercedes Sprinter Vans.
When you book an SUV or a Sprinter for a funeral, you get a private and quiet transportation. In addition to that, they provide a quiet and relaxing ride.
Funeral Transportation And Limo Service To And From O'hare And Midway, And The Private Airports



When a loved ones passes away, the closest family and friends rushes to come and say last goodbye. Many live out of town, state, even country and they have to quickly fly in for the funeral. Book our funeral transportation and we will pick up from the airport all your relatives and friends. You do not have to do anything.
We will contact them upon landing and smoothly pick them up from ORD and MDW. Then our airport limo service Chicago will drive them to your home, hotel, straight to the service or the funeral procession.
Chief Chicago Limo also provides private airport limo service for funeral services.
Why Book Our Funeral Transportation


You need to book our funeral limo service because of our chauffeurs. We have some of the most friendliest and professional limo drivers in Chicago. They know the loss of a loved one is devastating and you will need special attention and care. Your funeral limo driver will be a calm and caring one. He/she will look after your grieving family as if it were their own. Our chauffeurs will do anything possible to accommodate your requests during the ride and make this dark day a bit easier for you.
Unfortunately, we have done many funeral limo services and we have experience you can utilize during this sad and chaotic day.
Funeral Limo Service Rates
Funeral transportation costs with us are very reasonable. If your request for car service is not an airport transfer, all our funeral transportation services must be booked by the hour. Select Hourly/As Directed service type at the booking tool below and plug in your trip request. Sedans and SUVs require minimum of 2 hours service, while the stretch limousines and vans require 3 hours minimum.
Calculate Your Funeral Transportation Cost And Book