Naperville Limo Service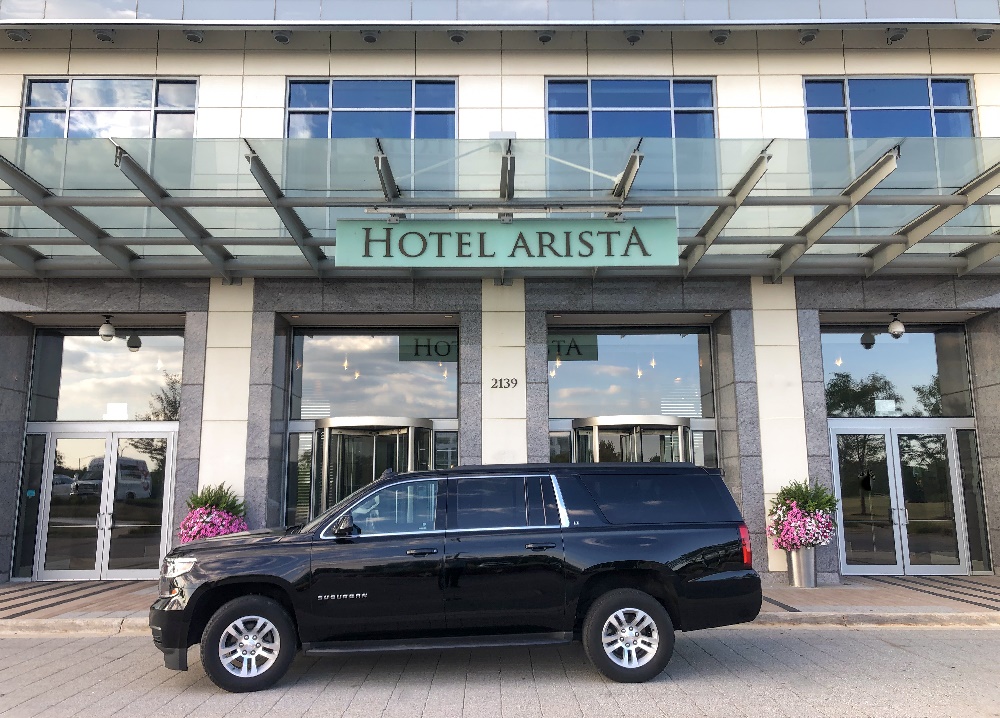 You can now book our top rated Naperville Limo Service online. Enjoy our affordable and premier limousine transportation service in the Naperville area. We offer supreme quality transportation to residents and guests of this beautiful city. Our limos are latest models, black on black, clean and stocked with water. Professional and friendly chauffeurs will do their best to meet and exceed your expectations.
Chief Chicago Limo is a level above all the Naperville limo service companies. We cover every single city and village in the state of Illinois. Whether you are riding a Naperville limo to O'Hare airport or going on business trips in the Loop, Chief Chicago Limo has you covered.
Check rates and book below by filling out the booking tool. A Naperville limo rental can be even cheaper when you use our cash discounts. Learn more about how to book cheap limo service Naperville IL here.
Naperville Limo Service To O'Hare
Clients can now enjoy our Naperville limo service to O'Hare. Give us a try and you will see we have some of the best Chicago airport transfers. With the O'Hare limo service, we give residents and guests of Naperville luxury and comfort. Locals fly out of ORD airport for business or pleasure, while guests fly in mainly for business. No matter who you are, you will still get the same great service and attention from our staff. Our Naperville O'Hare limo service is the best you can get.
Our Naperville limo airport service is always on time, every time. Reserve a ride to the airport with us and travel stress free. We constantly communicate with you throughout the whole journey. You will know when your driver is headed towards you or arrived at your pick up location.
When you book our limo service O'Hare to Naperville, we make sure your car is at the airport when your plane arrives. Your flight might come earlier or get delayed, but we got you covered. Our system tracks your flight and we adjust accordingly. As soon as you land, your chauffeur will send you a text with further instructions. Please communicate with your limo driver for a smooth and quick pick up. Book our well rated limo service from Naperville  to O'Hare.
Naperville Limo Service To Midway Airport
For those who need to fly in and out of MDW airport can also book online a Naperville limo to Midway. Your limo to Midway is very easy to reserve. For less than a couple of minutes you can get a quote and book our Naperville limo rentals. When you reserve an Airport limousine rental with us, you get that peace of mind that everything is set. We communicate with you before and during the pick up to make the transfer smooth. Travel stress free with Chief Chicago Limo. We have the best Naperville IL Midway limo service.
Limo Service Naperville IL To Downtown Chicago
Naperville to Chicago, and Chicago to Naperville are popular routes for us. Chief Chicago Limo is always a good choice for either one-day business trip or special event in the city. Book a round trip with us or hourly limo service Naperville if your schedule is flexible and you need your car close to you. Whenever you need limousine and executive transportation between Chicago and Naperville IL, think of us.
Stretch limos and vans are only available at 3 hours minimum charters. Clients often book a limo service from Naperville to Chicago to go to restaurants, Soldier Field, Wrigley Field, United Center, etc. Arrive and leave your special event in style with us. Chief Chicago Limo offers the best car service Chicago to Naperville you can get.
Price, Distance And Travel Time
$75 is the start for our Naperville Limo rental. That's all inclusive cash rate. By the way, all our rates are all inclusive. You pay what you see. However, rates vary based on your exact address and drop off point, vehicle model and type of service. For exact rate, please fill out the form above. For cheaper cash options on sedans and SUVs, text us at +1(847)-454-4183.
Naperville IL is around 30 miles from O'Hare and Midway airport. That's 40 minutes drive time for our Naperville limos. The Loop is 35 miles away or 45 minutes journey. During busy times of the day traffic can be heavy. If you have a plane to catch, always plan carefully with enough time. You will never go wrong with our Naperville limousine rental.
Things To Do In Naperville IL
Naperville is 35 miles west of Downtown Chicago. A few years ago, Naperville ranked the wealthiest city in the Midwest. Its good schools make it a great place to raise a family. From historical sights to family attractions, there is something for everyone. The city is vibrant place for both locals and guests and the downtown area is fabulous. Restaurants and bars are the perfect getaway. Parks, golf courses and museums can easily make you spend all day outside. For more information about the Naperville IL area please visit:
https://visitnaperville.com/home
Ride our Naperville limousines to see local attractions and explore the area.
Why Book With Us
When you search for a limo service in Naperville IL, you will find hundreds of results. Choosing the right ride is not easy and we will help you make up your mind.
Our limo service Naperville IL differs from that of the competition. It cannot be matched by neither affordability nor reliability by any of our Chicago counterparts. We will provide you with the most convenient black car service that lets you take control of your journey, time and budget.
We are a top rated company with many happy clients who shared their experience online. Compare our reviews on Google and TripAdvisor with the reviews of our competitors. We are all about making every client happy and meet your expectations.
Rides to the airport or downtown are easy to book thanks to our state of the art reservation tool. Avoid lengthy phone calls and save yourself headaches when you need to book a limo. Implementing technology allowed us to focus more on the quality of service we provide.
Our fleet offers the best Naperville limousine models for personal or corporate journeys. Our chauffeurs are highly professional and skilled masters of their trade. They are friendly and courteous, keeping in mind the clients' needs at all times.
Beside our Naperville Limousine Service, Chief Chicago Limo covers the whole state of Illinois. We also go to Indiana, Wisconsin and any other state in USA. The only requirement is that your PU or DO point must be in the Chicago area.
We are looking forward to driving you soon!