Click Here For Instant Rates Or Fill Out The Form Below
Algonquin Limousine Service
We launched the Algonquin Limousine Service for all those who need reliable transportation between Algonquin, Chicago and its airports. Forget the stress of finding a taxi or traveling in public transportation. Book online our luxury and affordable Algonquin limo service instead. Our black car service is available 24/7. Updated fleet and professional chauffeurs will take care of you and make your trip memorable. You can check rates below by filling out the reservation form. If you want to save even more, then check our cheap limo service.
Algonquin Limo To ORD / MDW

Travel with our top notch Algonquin limo and car service to and from O'Hare, Midway airports and Downtown Chicago. Book online in less than a minute using our state-of-the-art booking tool. Avoid lengthy phone calls, mistakes and save time. Chief Chicago Limo has some of the best Chicago airport transfers. Our O'Hare limo service and Midway airport limo service are impeccable.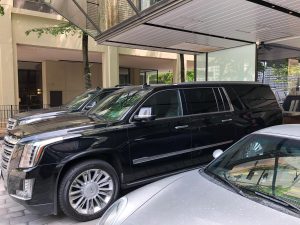 O'Hare airport limo is the most booked one by Algonquians. Your Algonquin limo rental will always show up on time. A smiling, friendly chauffeur will assist you with luggage and open doors for you. Relax and enjoy the ride. We will take the best route for the moment, depending on traffic and weather conditions. However, if you have your favorite route, ask us, and we will to follow it, as long as it does not increase the .Whether you book a limo to O'Hare, or a limo to Midway, you will get the ultimate experience. On your way back, we make pick ups from the airports easy and smooth. Chauffeur will communicate with you from the moment you land so you don't waste time.
A ride to Midway might take a while. Let our chauffeurs deal with traffic while you are reading, listening to music, getting ready for an important day ahead. We offer one of the best car service to Midway airport. To make sure you have a ride on your way home, reserve our Algonquin limo service from Midway. It is the last part of your journey and we will make sure that it goes nice and smooth. A car service from Midway to Algonquin can be lengthy but you will forget about time in our luxury and comfortable vehicles. Book our professional Algonquin limo service to Midway airport.
Algonquin To Chicago Limo
Algonquin residents often book our limos to visit Chicago. Concerts and sports games limo service is very popular among the locals. Sometimes weddings and proms. Enjoy the moment with us. Choose between sedans, SUVs, Stretch Limos and VANs. We can move up to 13 passengers between Chicago and Algonquin. Be worry-free knowing that your ride is set and you will be home safe and sound. If you are planning to go from place to place, reserve our limos by the hour.
Price, Distance, Travel Time
Our Algonquin limo service starts from $75 all inclusive. That's cash rate for sedan to O'hare. Different routes, vehicles, payment type have different rates. To get an exact quote on our Algonquin lio rentals, fill out the form above.
Algonquin IL is a village located around 45 miles from Chicago, 30 miles from O'Hare International airport and 60 miles from Midway airport. Under normal conditions, O'Hare is 40 minutes away, Chicago Loop- 1 hour, Midway- over hour. Rush hour and road closures can skyrocket your ETA. Always leave enough time if you have a plane to catch.
Why Book With Us
Chief Chicago Limo service has created the Algonquin limousine and car service to meet the ground transportation needs for those who need to go to and from Algonquin IL. We are top rated, affordable and reliable limo service company. Our team walks the extra mile to make all clients happy. We try to get to know each of  our clients so we deliver more personalized service. We create trust and long term relationships.
Chief Chicago Limo is looking forward to driving you soon!