Click Here For Instant Glenview Limo Service Rates Or Fill Out The Form Below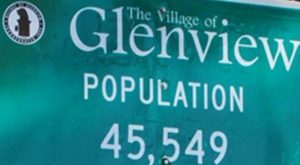 Residents and guests of this beautiful suburb can now book online our Glenview Limo Service. Glenview is part of our Chicago suburbs car service and part of the beautiful North Shore. Chief Chicago Limo provides reliable and affordable airport transportation to O'Hare and Midway airport. In addition to that, you can reserve our black car service for special occasions or business trips to Chicago. We are a top rated Chicago limo service company which covers all the suburbs in Illinois. In addition to that, our long distance limo service can drive you from Chicago to Denver or Minneapolis to Chicago.

Get instant rates on your next Glenview car service when you fill out the booking form below. Start with the right "Service Type" and plug in your trip details. Then, click on "Select Vehicle" and you will see 6,7 options for your ride request. Chief Chicago Limo offers some of the most competitive rates in the industry. And we don't cut corners.
Glenview To O'Hare Limo Service
We have some of the best airport transfers in Chicago. Book our reliable and affordable private car transfers to O'Hare and Midway airport. Glenview IL is around 12 miles from O'Hare international airport. That makes it a preferred airport for those living in the vicinity. Book a limo to O'Hare with us and travel stress-free. We got you covered and taken care.
Hour or two before your pick up we will send you your ride's details. In addition to that, your limo driver will text you when he/she is on the way. This way, you will be at peace knowing that we are running as scheduled. Our Glenview limo service is always on time, no matter how late or early you reserve your pick up. We track your flight on your way back and we will adjust accordingly. As soon as you land, chauffeur will text you with further details.
Throughout the years, we have come up with the easiest pick ups. Although Chicago airports might be a mess at times, that is not the case with us. There are certain factors, so please do as your driver suggests. The same counts for our ground transportation between Glenview Illinois and Midway airport. Chief Chicago Limo also serves all the private airports in the area.
Upgrade To Meet And Greet
For those that are not familiar with the airports or have important guests or executives, we offer you our signature Meet and Greet service. Chauffeur will meet you inside the terminal with your name on a sign, assist with luggage and walk you to your limo car. Travel managers and executive assistants prefer it that way. It's also convenient for foreigners who do not have working cell phones when they land.
Limo From Glenview To Chicago
Now it's more than easy to book a Glenview to Chicago limo. Whether you are traveling for business or pleasure, our Chicago limo service is your best choice. Leave driving and traffic and the stress to our professional chauffeurs. They know their way around and will do their best to find the best route. During the weekends, residents often use our limo service to United Center, Soldier Field or Wrigley Field. Other use our ground transportation to go to their business meeting or events. SUVs and stretch limousines are the most frequently booked vehicle for this service. Especially now with the new regulations to book a  party bus in Chicago.
To go to the Loop, you can reserve us either by the hour or point-to-point. The difference is whether you follow a schedule or no. Point-to-point is a bit cheaper if you come out at the requested time. On the other hand, when you think you might want to stay longer or leave earlier, you should go with hourly. When you a car service Glenview to Chicago, think about us.
How Much Is It
$65 is the lowest you can pay for our Glenview limo service to O'hare airport. That's a cash rate for sedan from 800 Shermer Rd, Glenview, IL 60026, USA to ORD. SUV will be $77. Rates are all inclusive. However, if you decide to charge your credit, the cost will be $79 and $99 respectively. When you book a stretch go to Midway airport, you will pay more. As you can see rates depend on many variable. We service hundreds of routes from that zip code and is impossible to list all our prices here.
But, we invested in technology which lets you retrieve a rate on any destination and vehicle you need in less than 30 seconds. Check our booking tool above in that page and plug in your details. Account holders will be able to track expenses, book for others, save names and addresses.
Glenview Limo Service Rates
| Glenview Limo Service | Limo From Glenview To O'Hare | Limo From Glenview To Midway | Limo From Glenview To Chicago | Limo Service From Glenview To Milwaukee WI | Glenview IL To Madison WI Limo Service |
| --- | --- | --- | --- | --- | --- |
| Cash Sedan | $65.83 | $74.39 | $86.53 | $167.24 | $307.12 |
| Cash SUV | $77.00 | $86.77 | $97.70 | $184.87 | $332.92 |
| Luxe Sedan | $79.49 | $89.26 | $100.19 | $190.09 | $346.30 |
| Luxe SUV | $99.36 | $109.13 | $120.06 | $212.69 | $374.73 |
| S Class / 7-Series | $217.35 | $246.68 | $238.05 | $409.40 | $677.83 |
| Stretch Limousine | $248 | $280.17 | $269.10 | $445.17 | $705.44 |
| VAN | $310.50 | $365.50 | $331.20 | $621.78 | $989.25 |
In this table, we list some of the Glenview limo rentals. If you do not see your route here, please fill out the booking tool above and get an exact quote for a limousine in Glenview Illinois.
About Glenview IL
Glenview Il is 12 miles from O'hare airport, 21 miles from Chicago Downtown and 30 miles from Midway if you go through the city. The village is one of the best places to live in Illinois. It's also part of Chicago's beautiful North Shore. We are proud to offer its residents and guests an easy-to-book, reliable and budget-friendly limousine and car service.
Why Book With Us
We are a top rated Chicago car service which constantly expands its service areas. Travel with our reliable, luxury and affordable limousine services throughout the Chicago area and beyond. It's so easy to book with us. Save yourself headaches on the phone waiting for a quote or spelling and repeating your info. With just a few clicks you can prearrange your ride.
Kalo and Chief Chicago Limo can't wait to drive you soon!