Click Here For Instant Rates Or Fill Out The Form Below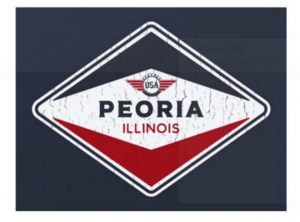 You can now book online our limo service Peoria IL. Get a quote on our transportation service for less than 20 seconds. Reserve a ride between Peoria IL, Chicago, O'Hare and Midway in less than 2 minutes. Chief Chicago Limo is offering you affordable and luxury transportation to and from the Windy City and its airports. For local rides in Peoria, please contact a local limo service company. We can still execute such but it will be very expensive for you.
Chief Chicago Limo has a diverse fleet of sedans, SUVs, stretch limousines and vans. However, the best and most comfortable vehicle for long distance rides is the SUV. Under normal conditions, the drive time between Peoria and Chicago is 2.5 hours. However, traffic and weather conditions can increase your ETA. Booking our SUV Chicago limo service, guarantees you a pleasant ride.
To get an exact rate on our car service Peoria IL, fill out the booking tool below and press "SELECT VEHICLE". Tolls an airport fee for pick ups from the Chicago airport will be added to the rate you see. Gratuity is included!
Looking For A Taxi From Peoria To Chicago Airport? Why Don't You Book A Limo Instead!

There are many taxi companies in Peoria IL and you can schedule a ride to O'hare or Midway with them. However, 99.99% of the taxis in Illinois are economy vehicles. They have small trunk capacity and less leg room. When you travel with someone and carry more luggage, Chief Chicago Limo is the right choice. You cannot go wrong with our O'Hare limo service or Midway airport transportation.
Limo Service From Peoria IL To O'Hare Airport
O'Hare limousine services is our most frequently booked type of transportation. When you reserve a ride from Peoria IL to O'Hare with us you will travel stress free. We are always on time and keep you updated on your car's location. Book an SUV for your Chicago airport limo service and travel in style and comfort. Enjoy the spacious vehicles and utilize their trunk capacity to the max. For clients arriving at ORD, we offer shuttle from O'Hare to Peoria. Your driver tracks your flight and adjust accordingly. He/she will text you as soon as you land. Communicate with your chauffeur for quick and smooth pick up.
Limo From Peoria IL To Chicago Midway
Midway airport is closer to Peoria and travelers prefer to fly in and out from it. Book online our limo service between Peoria IL and Midway airport. We guarantee you an excellent service without breaking your bank. Airport pick ups at Midway are still easier and you will be in your car in no time.
Upgrade To Meet And Greet
We make curbside pick ups at O'Hare and Midway very easy. However, if you are not from Chicago or are booking for an executive or special someone, upgrade to Meet And Greet. Your chauffeur will meet you at your baggage claim area with your name on a sign. He/she will help you with luggage and escort you to your vehicle.
Limo Service From Peoria IL To Chicago
Clients often book a limo to Chicago from Peoria. When you travel for work or pleasure, Chief Chicago Limo got you covered. Business meetings, special events, concerts and games create the need for reliable transportation from Peoria to Chicago. You can book a one way trip or a round trip with hourly service during your visit. Weddings, proms, birthdays can travel in our stretch limousines. Our executive Mercedes Sprinter vans are for business groups. Whenever you need Peoria to Chicago limo, think about us and book one online.
People also use our transportation from Chicago to Peoria. Parents with children tour the schools in the area. Corporate travel is in high demand from Monday to Friday. We serve many consultants traveling between Chicago and Peoria IL every week.
About Peoria IL
Peoria IL is the largest city on the Illinois river and is among the top 10 largest cities in the state. There are great restaurants and things to do on the RiverFront district. Do the Grandview Drive which is a few miles scenic stretch. According to Theodore Roosevelt, it's the most beautiful drive in the world. Enjoy the museums and art galleries. Learn about the history of the area or explore the outdoors. Peoria IL has a lot to offer. It's an old town who stays young thanks to the colleges and universities there.
Book our chauffeured service, airport transportation or corporate transportation to and from Peoria IL.
Why Book Our Peoria IL Limo Service
You can search for a limo service in Peoria IL and find many. However, Chief Chicago Limo has more to offer than our competitors. You can get a quote and book our car service Peoria IL in less than 2 minutes. We are all about transparent pricing and providing luxury transportation at low cost. Compare our rates with others and you will see how affordable limo service Peoria IL is. In addition to that, we are a top rated Chicago limo service company. Chief Chicago Limo has hundreds of 5-star reviews from happy clients. We will ask you to leave us one too after your ride.
Besides Peoria, we serve the whole surrounding area. reserve a limo to an from Galesburg, Normal, Decatur, Champaign. As long as your trip starts or ends in Chicago, at ORD and MDW, we will take care of you. Our limos are available 24/7, every day. We are a ground transportation provider which never disappoints.
Chief Chicago Limo is looking forward to driving you soon! Book our limo service Peoria IL now!!!