Click Here For Instant Rates Or Fill Out The Form Below
Hourly Limo Service Chicago
Book our Hourly Limo Service Chicago for your next sporting event, concert, business meeting or just a night out. Your vehicle will always be around and you can move from point A to point B with ease. It is a convenient and modern way to travel. That charter limo service is perfect for clients who have flexible schedule, or do not know the exact pick up time. It gives you the freedom and peace that you can go anywhere, at any time. By booking the hourly limo service you still get our usual high quality of vehicles and professional chauffeurs. Chief Chicago Limo has a diverse fleet of limo rentals. Our sedans, SUVs, stretch limos and VANs are available 24/7.
Check rates of hourly limo service by filling out the booking tool below. Technology allows us to focus on delivering premium service. You book, we drive.
Hourly Limo Service for Executives
Executives and their travel managers and executive assistants  love our hourly limo service. Often business meetings start on time but not always end as scheduled. That may happen way too early or late. Either way, with our charter limo service, your car will at your disposal whenever you need it. Our Chicago limo service will put you at ease and give you more time to focus on your business agenda. Chief Chicago Limo has been serving the corporate world for years and we always deliver a premium service to our clients.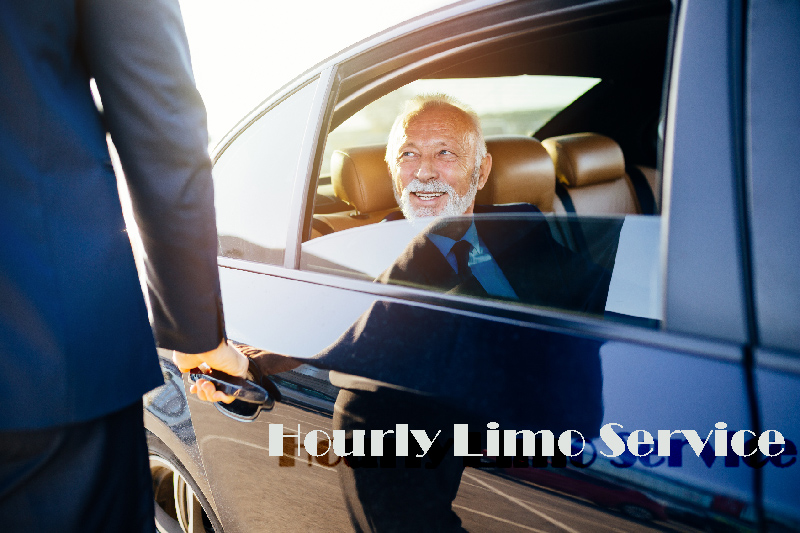 As Directed Limo Service For Special Events
Book our Chicago limo rentals by the hour for your next sports game, concert, dinner, wedding or night out. Enjoy the moment to the max or have a few drinks. We ensure that you will have a safe and reliable ride back home. Often your event takes longer as planned. No matter what our limo by the hour will wait for you as long as needed and we will never rush you. With Chief Chicago Limo, you will add a little luxury and spice to all of  life's special events and occasions. Hire our hourly car service and have your driver on standby, ready to pick you up whenever you are ready.
Hourly Limo Service From O'Hare
Chicago's guests frequently book our limos by the hour from O'Hare airport. Some clients come only for a day. Either for business or pleasure, we will pick you up from the airport, drive you around and bring you back to ORD. The O'hare hourly limos are great choice for one-day business visit or tourists using the chance to see all of Chicago in a day.
Chicago Limo Tour

Millions of tourists visit Chicago every year. Some of them spend only a couple of days here and then they go visit other cities in USA. With that in mind, our Chicago limo tour as directed or by the hour is the perfect opportunity to explore the Windy City.
Start from your hotel and head straight to explore Chicago with our limo rentals. Plan your own route or ask us to tailor a trip for you. You can visit all of Chicago's attractions in a few hours. If you are not in a hurry, take a break at some of our first class restaurants and continue sightseeing. Our chauffeurs know the City very well and they will guide you and suggest the best route so you do not waste time.
How Much Is A Limo By The Hour
Our Hourly limo service starts from 2 hours for sedans and SUVs and 3 hours for the stretch limos and VANs. Rates vary based on your payment method. For example, we can do cash rates at $65 p/h for sedans and $75 p/h for SUVs. If you will be paying with a credit card, check rates and book a limo by filling out the form above.
Best Hourly Car Service Chicago
When it comes to limousine and car service in Chicago, Chief Chicago Limo is unmatched. We offer high quality service at budget-friendly rates. We pamper equally both corporate and private clients throughout the Chicago area and the state of Illinois. With hundreds of 5-star reviews online, we grew confidence but never forgot our top priority- to deliver the best service to our clients with a twist of personal touch. We consider ourselves a local limo service company with diverse portfolio of services.
We are looking forward to driving you soon!