Click Here For Instant Rates Or Fill Out The Form Below
Airport Limo Service Chicago
Airport Limo Service Chicago moves you in style and stress free to and from any Chicago airport. Our Chicago airport car service goes to O'Hare, Midway, Private airports, and often to airports in other states. The Chicago airport limo service covers all the suburbs of Illinois. We often execute trips between Indianapolis airport, Milwaukee airport, South Bend airport, Detroit airport and Chicago. If you need to go out of state, book our long distance limo service. Our limos go everywhere you like, as long as either the PU or DO point is in Chicago.
Chief Chicago Limo is a trusted Chicago airport limo service provider. We make airport pick ups easy. Our chauffeurs are professionally trained, licensed and insured. They know Chicago and its suburbs in and out. Limo rentals are up-to-date, clean and inspected. Rates are very affordable and smart. Get an instant quote on a limo to airport Chicago, by filling out the booking form below. If you like paying cash, we can save you some money on sedans and SUVs. Check our cheap limo service for more info.
O'Hare Limo Service
Booking a limo to O'hare is your best choice for airport transfer in Chicago. The city is very busy place, and so its airports. Chicago O'Hare International airport (ORD) is the 3rd busiest airport in USA. Chicago airport transfers to and from ORD can be very stressful. Not when we execute them! Chief Chicago Limo has years of experience in the industry which have made us the best Chicago airport limo company when it comes to limousine and car services to and from the Chicago airports. Book a limo to ORD, relax and enjoy the ride!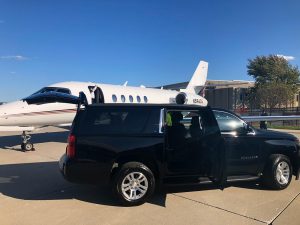 For airport departures, we will make sure that your O'Hare limo is on time for your pick up. No matter how early or late it is, we always show up. On your way back, we will track your flight and adjust accordingly. Make sure that you have your phone turned on, so we can communicate with each other. Your O'Hare pick up is in safe hands.
If we can communicate with you after you land, we recommend Curbside pick ups from all Chicago airports. They are quicker and cheaper when coordinated well.  However, if we will not be able to get in touch, you might as well get a greeter. That's our Meet and Greet service, where our Chief Chicago Limo chauffeur will meet you inside the airport with your name on a sign. That service is a bit more expensive, but its worth it. you will be helped with luggage and escorted to your Chicago airport limo. Learn more about our O'Hare limo service here.
Midway Airport Limo Services
Book your ride to Midway airport with us. With our Midway Airport Limo Services you will travel in comfort and luxury. Though Midway is closer to Chicago, traffic can be very unpleasant. I 55 is often jammed and trip can take easy 1 hour. With a limo service to Midway, you can rest or focus on unfinished business. Leave the driving to us.
Beside local trips to Midway, we execute out of state trips as well. Limo service to midway from northwest Indiana is getting more and more popular. MDW is very close to Indiana and is preferred airport for many residents of that state. Chief Chicago Limo realizes that and competes with limo services in northwest Indiana. We offer smart rates and high quality of service. Learn more about our Chicago Midway airport limo service here .
Private Airports Limo Service
Besides General aviation, Chief Chicago Limo provides limousine and car services to all private airports (FBOs) in the Chicago area. We will drive you to and from your private plane at any time of the day. Our private jet limo service is the best you can get. Many families and business people book with us. Either for business or pleasure, Chief Chicago Limo treats every client the same way. We strive to meet and exceed clients' expectations. Learn more about our jet limos here .
Top Rated Chicago Airport Limo Service
Chief Chicago Limo is a top rated Chicago airport transfers company. Happy clients have left us hundreds of 5-star reviews online. Our Chicago airport limos are very affordable. We have different pricing depending if you are paying cash or with credit card. Our Chicago airport limos are the most reliable way of transportation. They are always on time. Forget about the smelly, dirty taxis or the ride share drivers who get lost.
We would love to share one of our favorite videos by the great Sebastian Maniscalco: