Click Here For Instant Rates Or Fill Out The Form Below
Kids Transportation Service
Kids transportation service Chicago is a reliable and safe limo service for children. We have been moving families with kids for years. Therefore, you can now book our limos exclusively for your children.
With our children's transportation service you will be able to stay in your routine knowing your kids are in safe hands. It's for those parents who are very busy with their schedule and need a safe and reliable car service. Trust us with your kids when they have to go to school, sports games, field trips, concerts, private lessons and etc. Save time and headache with our kids transportation service Chicago.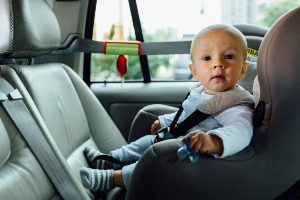 When you can not be around your kids, we will be!
Why Book Your Limo For My Kids
Avoid strangers, taxis and ride share. STOP letting your child ride unaccompanied in a car with strangers. It's time for you to start using high quality limo service for your kids transportation needs in Chicago and the suburbs. Your most precious ones deserve more attention and care than anything else.
Its the safest way to go.Our chauffeurs are the safest drivers you will ever find. In order to obtain a city license, all city-plated limo drivers go through government state and national criminal record checks. On top of that, they go through FBI-approved finger-printing background checks. All our chauffeurs are friendly and professional individuals. Some of them are fathers or mothers. Your kids will easily get along with them. We have been taking care of you for quite a while. Now trust us with your children transportation. We will not let you down.
Safe Environment. Chief Chicago Limo only provides private transfers, meaning your children will have the whole car for themselves. No shared rides with strangers. Unless the parent or guardian tell us we need to pick someone else up, you kid will ride alone.
Verification process for pick ups and drop offs. We make sure you put your kid in the right car. In addition to that, we make sure we leave your child with the right person.
You know your driver.We send you a photo of your kids' chauffeur made on the day of the pick up.
Updates about the status of your ride. We keep in touch with whoever booked the trip so you are worry free.
Transportation on your schedule. You are in full control of your time. Whatever time you request in your reservation, we will be there on time.
Easy to book. Our online booking tool allows to you place a reservation in less than a minute.
Are Our Kids Safe, Do We Know Where They Are

We constantly communicate with the parents or guardians and we think about safety every step of the way.
The booker of the trip will receive all the driver's and vehicle info before the pick up. I addition, we will text you a 4-digit PIN code for verification purposes. Before your kids get in to the car, make sure that the license plate matches the one on your text. Also, make the driver tell you his 4-digit PIN. It has to match with yours. If there are discrepancies, DO NOT let your kid in the car yet. Be alert and contact our office right away. Under no circumstances, your child should get into the car, if the verification process has failed. The same PIN verification process goes to the person meeting your child at the drop off point. Remember, someone MUST meet your child when being dropped off.
Upon pick up chauffeur will send you 3 updates- in the beginning, middle and end of the trip. Something like: picked up. On the way. ETA 30. Second one will be: on 294 and Willow. ETA 15. And the last one will be : arriving.
Which Areas Do You Serve
Chief Chicago Limo has been serving  children and parents of Chicago, North Shore and North and some of the Northwest Suburbs. Our limos for kids is a safe, affordable, and reliable transportation service.  We will chauffeur your children where they need to be.
Children's School Transportation Services
Our most popular kids transportation service is the school transportation. We offer safe rides for kids to and from school. Book online our black car service when you are busy or out of town. Chief Chicago Limo serves parents and schools in transporting children in the Chicago area and some of its suburbs.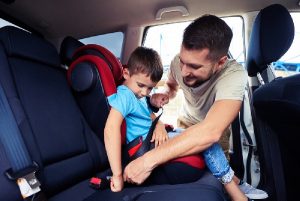 Chief Chicago Limo offers preschool transportation for kids. We know how it is with kids and have some tricks to offer. Your driver will arrive a few minutes prior to pick up. That will give your child enough time to get ready and leave. If you would like us to pick up someone else on the way to school, add an extra stop to your reservation or book us hourly/as directed.
With our after school kids transportation, you will be at peace that your kid is picked up on time and on the way to you. we will send three updates about the trip. One in the beginning, another in the middle, and the last at the end of the ride.
Whenever and for whatever reason you need us, book us online. Plans change and you might have to stay at work longer. Or your child wants to be part of a travel team and you cannot fit that in your schedule. No matter how old your kids are, they will be always a kid for you. Your daughter might be coming back from college for the holidays and her train is arriving past midnight at the Union station in downtown Chicago. Or her plane might be getting delayed for 3 am in the morning and you have to go to work at 8am.That's what we are here for! We have rides for any of these scenarios.
Best Kids Transportation Service Chicago
We are available 24/7 to transport your children in Chicago, North Shore, North and some of the Northwest suburbs.
Chef Chicago Limo is a top rated Chicago limousine service company with hundreds of 5-star reviews online. Our chauffeurs are licensed and have passed a Federal background check. They follow all the rules on the road and practice defensive driving. Trust us with your children!
How Much Is The Kids Transportation Service
There are two ways to book our children transportation services. If you know the exact pick up times, our point-to-point limo service is the best option. On the other hand, if you are not certain when your kid will be ready, book us by the hour and we will wait as long as needed.
To get an exact quote, please fill out the booking tool below and choose the right "Service Type". Whoever uses our limo services for their kids, will get 10% off their next Chicago airport transfer.
We are looking forward to driving your kids back and forth!