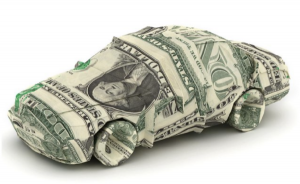 We launched the Cheap Limo Service Chicago for those who are looking to save some money on Sedans and SUVs. If you want the same high quality of service, but for less dollars, you are at the right place. The only difference is that you will have to pay cash instead of charging your credit card. We do not give receipts on this affordable limo service Chicago. That low-cost limo service is perfect for leisure travelers and those who do not need to tax deduct it as an expense.
To get an exact & all inclusive rate on our cheap limo rentals, fill out the booking tool below or text us at +1(847)-454-4183. You will get the same car and quality of service as if you book the LUXE SEDAN and LUXE SUV. Affordable limo service for all.
Cheap Airport Limo Service Chicago
Starting from $60, our cheap airport limo service Chicago offers unbeatable rates to and from O'Hare and Midway airport. Chief Chicago Limo delivers some of the best Chicago airport transfers. Save money with our airport car service.
ORD is one of the busiest airport in the world. That's why our O'Hare limo service is more popular. Chief Chicago Limo covers any Illinois suburb when it comes to trips to and from ORD. If you book our long distance limo service, we will drive you thousands of miles. The only requirement is that your trip either starts or ends at the airport.
Chief Chicago Limo makes pick ups easy and smooth. We track your flight and adjust accordingly to your actual arrival time. As soon as you land, we will send you a text with further instructions. Communicate with us so we perfectly time the arrival of your limo. For those who are out of town, upgrade to our Meet and Greet service. Here, our chauffeur will meet you inside the terminal with your name on a sign. We will help you with luggage and escort you to your limousine rental.
The same goes for our Midway airport limo service and private jet limo service.
Cheap Limo Service Chicago Suburbs
With our Chicago suburbs limo service, we cover all the state of Illinois. And now with the competitive, cash option, you can enjoy the same luxury and high quality, for less dollars. Rent a limo from the suburbs to the airports and travel worry-free. No matter how early or late your pick up is, we are always on time. We know it's very hard to find a reliable taxi and transportation in the remote areas. Therefore, you can rely on our cheap limo service Chicago suburbs and prearrange with us.
Cheap Limo Service Near Me
When you ask yourself for cheap limo service near me or limo near me, think of Chief Chicago Limo. Besides the O'Hare Midway limo service, you can book a limo to Chicago as well. Enjoy your night out or special occasion with one of our luxury limo rentals. Our online reservation tool allows you to book a limo very easy. We will review your reservation and send you a confirmation. Our professional and licensed chauffeurs will communicate with you before and during the pick up.
What Is The Cheapest Limo
All our rates are all inclusive. Our cheapest limo starts from $60 for sedan and $70 for an SUV. By paying cash for our limousine services, you can save up to $30 on local routes and up to $750 on long distance limo service. Rates vary based on distance, vehicle type, PU and DO points. The fact that we cover thousands of zip codes, makes it impossible to list all our rates here.
To get exact rates, fill out the booking tool above or click here.
Why Do You Still Need My Credit Card
For new clients: We do need your credit to make sure that you will show up. Our system will verify your credit card and put the cost of the trip on hold. After you pay your chauffeur with cash, we will release the funds and you will get it back. Sorry for the inconvenience, but that's the only way to protect ourselves from scams, No-Shows and competitors' pranks.
Existing clients: Just book and that's all. We will not even put your funds on hold.
Why Book With Us
We offer you the best cheap limo service– a combination of high quality and affordability. Chief Chicago Limo has been in the business for years and is focused on exceeding clients' expectations. Our limo fleet consists of latest models vehicles which are well maintained. We have sedans, SUVs, stretch limos and vans. If you research us online, you will find hundreds of 5-star reviews from happy clients. We are aiming to build a long-term relationship with our patrons. It's so easy to book online-avoid lengthy phone calls, headaches and possible errors.
We are always following the current trends in the limo industry and are customizing our services based on that.
Book your next economical limo with us! Pay Ca$$= Ride for Le$$! Chicago limo service for all!