Click Here For Instant Rates Or Fill Out The Form Below
Long Distance Limo Service Chicago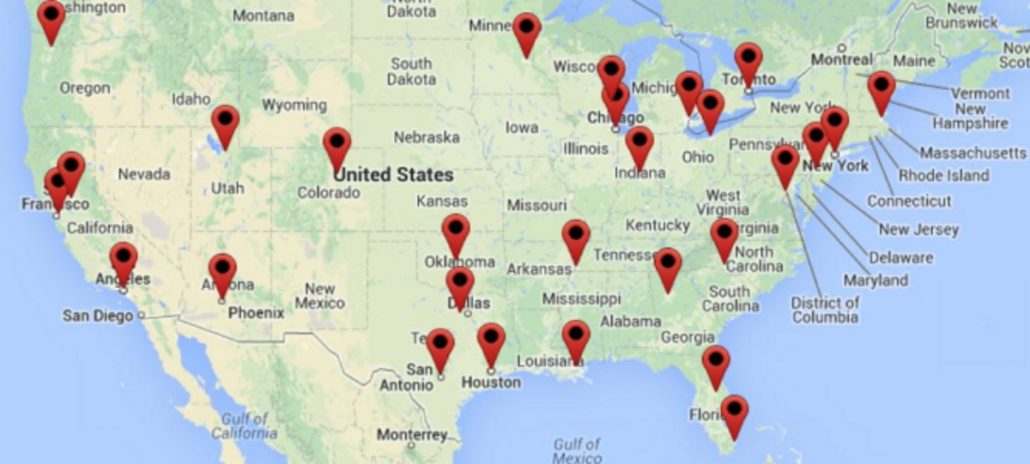 Book online our long distance limo service. Clients can now start or end their journey in Chicago and ride thousands of miles with us. We offer reliable, fast and affordable out-of-state transportation to and from any other city in the continental U.S. and Canada. Enjoy the ride and travel stress-free across borders with our outstanding black car service.
Book our Long Distance Limo Service to go anywhere you like in the continental U.S. and Canada. We guarantee you a comfortable and luxury ride. Our cross country drivers always arrive on time, no matter how long the distance is between Chicago and your exact location. They are some of the friendliest in the industry. In addition to that, our fleet is inspected and ready for your long distance car service.
We have driven clients between Chicago and Denver, Atlanta, New York, New Jersey, Miami, Key West, Austin, Las Vegas, Los Angeles, Cleveland, Detroit, Louisville, Nashville, Kansas City, Minneapolis and Toronto. Where would you like us to go next? Our dream is to drive someone from Chicago to Alaska.
Need a ride long distance? Look no further! Chief Chicago Limo offers the best Interstate car service at very reasonable prices.
Long Distance Car Service Rates
Bear in mind that rates vary based on distance, number of chauffeurs needed, tolls and hotel accommodation when required. Book online your trip and text us with your booking confirmation number. If your pick up is from the Chicago area, you are all set. If your pick up is hundreds of miles away, we will call you back to discuss your long distance ride. Chief Chicago Limo pricing is very transparent and we make sure no unpleasant surprises take place after the trip. We beat any rates, even UBER long distance rates. Our cross country car service is one of the cheapest.
To get the closest rate on our long distance limousine and car service, please fill out the booking tool below and click on "Select Vehicle" to see some long distance limo rentals rates.
Reasons Why Rates On Car Driving Services Long Distance Vary
Car driving services long distance is a complex type of trip. The ballpark rates which you can get from the booking tool above are actually very close to what you would pay. However, additional charges may apply. What you might pay extra?
Tolls
Tolls can be expensive when crossing state lines. While our Illinois toll policy is very lenient, we will add the tolls incurred during your ride between states.
Accommodation
Accommodation, if needed, must be covered by the client. There are a few cases when overnight stay is necessary to provide you with a safe ride. Early morning pick ups hundreds of miles away from Chicago, longer trips, weather conditions, and similar can exhaust your chauffeur. To avoid fatigue, make sure your chauffeur has rested enough before start driving again.
Second Driver
Second driver, when requested, will save you time but make your trip more expensive. When you are racing with time, having a second driver will make your cross country long distance ride faster. With stops only for gas and restroom, you can easy do 1700 miles every 24 hours.
Unusual Circumstances And Special Requests
Unusual circumstances and special requests will increase the length of the trip which will lead to higher cost. Bad weather, road closures, local emergencies often slow down the ride or make it impossible for a while. When the trip length goes out of the normal, we will have to calculate the extra time needed to complete it. For example, a client paid double the price because our vehicle had to follow a special load at lower speed and make frequent stops to check the cargo.
Whatever your plans are, we will do our best to meet your requirements. Chief Chicago Limo has been in the long distance limo business for years. We know what we do and try to make your ride possible and pleasant.
Why People Prefer A Long Distance Car Service Over Flying

Often traveling by plane is not efficient or just impossible. Then, the only alternative is a reliable car service. Here are some of the reasons why people prefer to get a long distance limo rental than fly a plane.
Extraordinary circumstances make travelers switch to a long distance car service. Pandemic like the Coronavirus, COVID19, led to travel bans and airlines grounded almost all of their planes.  Our long distance limo service moved many people during the deadly Coronavirus. Offering private rides gave passengers the confidence of staying safe and contracting the virus. The 9/11 tragic events made flying impossible. The only way people could move between states was a reliable black car service.
Bad weather grounds planes and gets you stuck at the airports. Then you start looking for alternatives. Taxis and rideshare often are not readily available to drive during critical weather conditions. A good limo service will take your ride request and send you a well rested chauffeur who is able to handle the long miles.
It is often quicker and cheaper to book a limo when your trip is around 200-300 miles to and from Chicago.Especially when you more passengers or have long layover in Chicago.
Medical condition or fear from flying make people search for alternatives. Others love the outdoors and just want to do a road trip and explore the country. Privacy is very important for you and no one needs to know you are moving from point A to point B.
As you can see there is always a need for trustworthy out-of-state limousine and car service. We can even deliver packages by car on short notice. Our interstate transportation is the quickest way to move from point A to point B.
Best Vehicle For Long Distance Limo Service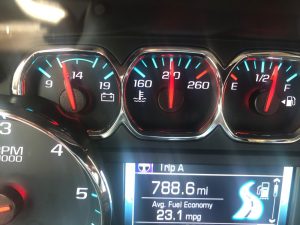 We will be honest with you. The best vehicle for a long distance limousine and car service is the SUV. It is spacious, comfortable and luxurious. All our SUVs have 4-wheel drive which makes them more reliable during bad weather conditions. SUVs are only a bit more expensive than sedans, so you will not break your bank. According to us, the most comfortable SUV for long distance driving is the Chevrolet Suburban. It also has the best gas mileage-788 miles with one tank.
Stay away from Stretch limos and vans when it comes to long distance limo service. They are not comfortable for interstate travel and move slower than the SUVs.
How Much To Tip Long Distance Car Service
We give you all inclusive rates. However, we have noticed that clients additionally tip their drivers very well. That is completely up to you.
How Do We Prepare Our Cars And Drivers For A Long Trip
Long trips preparations are very important. Both the driver and vehicle must be prepared to face unknown terrain and circumstances. With proper prep and a good attitude, your long trip will be safer and more pleasant.
The Drivers
All our chauffeurs are very experienced and careful drivers. They have hundreds of thousands of miles behind the wheel. Some of them even have CDL licenses. In addition to that, defensive driving is one of our strengths. The person operating the vehicle is very familiar with its controls and the way it behaves under different road conditions. Your driver will carefully study the route and observe the weather along the way. Your long distance driver will rest enough before your trip and take breaks as needed.
The Cars
We carry reliable and safe fleet. Before we dispatch a car on a long distant ride, we make sure it's ready for the long haul. Our mechanic does the following:
Full service synthetic oil change and filter
Tire rotation and inspection
Transmission fluid inspection
Coolant fluid inspection
Brake fluid inspection
Power steering fluid inspection
Battery fluid inspection
Fuel & air intake inspection
Belts & hoses inspection
Air, fuel, cabin filters inspection
Tips For Driving Long Distance

There are things both the driver and client should do for a flawless ride.
Wear comfortable clothing. It can make your life much easier. A long distance limo service is about safety and comfort. The looks are not important at all. 0.
Avoiding boredom is very important for the long drives. When you move across areas with no views, excitement or at night, keep the spirits high for safety reasons. Talk to each other, listen to up-beat music or podcasts.
Other small tips are to time the stops well so does not disrupt the tempo of driving, avoid greasy and unhealthy food which can slow down your trip. Drink only water and only so much to quench your thirst.
The Biggest Hazard Of Car Driving Services Long Distance
Fatigue is the most dangerous obstacle when it comes to car driving services long distance. We sent only fresh and well-rested cross country drivers for the interstate trips. However, clients must understand that is easier to pick a client from Chicago and drive him/her hundreds of miles away. this way the chauffeur's batteries are fully charged. On the way back the limo driver can stop, crack a window, listen to music or talk on the phone. Driving long distance alone is easier, especially when the second leg is empty.
BUT that's not the case when driver has to go from Chicago to let's say Minneapolis to pick someone up and drive him back to the Windy City. By the time the chauffeur gets to Minnesota, he/she would have used most of the strength. If the driver picks someone right away and starts driving to Chicago, very soon he/she will be exhausted. That is very dangerous and can lead to serious injuries or even death. Long distance transportation services which second leg is with client require more attention. That's the reason we charge client for a hotel/motel stay when the pick up is hundreds of miles away. Spend $100 but arrive alive and on time.
Where Does Your Long Distance Car Service Go
We will drive you anywhere in the U.S. and Canada, as long as your trip begins or ends in the Chicago area. Our long distance car service is available 24/7, 7 days a week. If your pick up is quite far from Chicago, you must book in advance. Thus, we will have enough time to prepare for your ride and send you a fresh and well rested chauffeur.
You can book a limo service from Chicago to Colorado, California, Miami, New Jersey, New York etc. We would drive to and from any state and any city. With our limousine and car service you can also go to Canada. Chicago-Toronto is our most popular long distance limo service for Canada. When you cross the border with us, you have to make sure that you have all the necessary documents. We will also make you sign a document that we are not liable for the contents of your luggage.
Never Book Long Distance UBER Or Long Distance Cab Rides
It's very easy to get a long distance ride with UBER. Just press the button and the car arrives. Finding an interstate taxi service is also an option. Do you really want any of these?
UBER long distance rates are outrageous. Their drivers might have driven all day and be tired for your cross country ride. In addition to that, the vehicle may not be prepped for such a trip. Imagine you book a long distance UBER ride from Atlanta To Chicago in January. Atlanta barely have snow, so is very likely your rideshare will have summer tires. You will end up in the ditch in Indiana before you reach your destination.
Long distance cab rides are very similar to the long distance UBER. Interstate taxis are usually sedans and minivans. Having a small car for hundreds of miles is very uncomfortable and tiring for both the driver and the client.
Our long distance driving service looks like your best UBER/ TAXI alternative for long distance interstate rides.
Why Chief Chicago Limo
We take great pride in offering our clients the most luxurious and complete long distance limo service. We cherish each and every business relationship and strive to provide each of our clients with the most personalized long distance car service tailored exactly to their needs.
Chief Chicago Limo has done it many times.  We have executed trips under long distance car service New York, long distance limo service to Las Vegas, long distance limo service Toronto and many other destination. Experience and reliability is what you will get when you reserve a cross country ride with us.
Affordable rates on long distance car service are our specialty. Our cross country driving services are some of the cheapest on the market. As you saw above, our prices are very reasonable. We will try to beat any rates on out-of-state limo and car service.
If you want to experience the full meaning of a first class transportation service at its finest, all you need to do is book online.
Chief Chicago Limo has hundreds of happy clients. We are a top rated Chicago limo company. Just read our patrons' reviews on Google and TripAdvisor and you will get an idea about us.
Chief Chicago Limo- the best a long distance rider can get! Book our long distance limousine and car service now!
Long Distance Car Service Chicago To New Jersey
We have done many long distance rides, but this is one worth sharing our experience. It was a special request which needed over a week of preparation and coordination. A client needed 2 drivers for a pick up in downtown Chicago for a ride to New Jersey. The idea was they drive non-stop, with breaks only for gas and restroom.
The day before the trip she scheduled 3 Covid19 tests for 3 of our drivers. In case one tests positive, the 2 negative ones would execute the trip. We all tested negative though.
After the test results came out, we commercially disinfected the SUV assigned to the trip. The car and drivers were blocked from other rides so they do not contract the virus.
The 1st shift chauffeur went to sleep in the early afternoon so he be fresh enough to drive. On the other hand, the second shift driver had to stay awake till the ride starts and sleep in the car.
The long distance limo service from Chicago started at around 1:05am. We stopped once for gas and once for a quick stretch, snack and restroom break.
At 1pm we reached Weehawken, New Jersey. Chauffeurs enjoyed the Manhattan skyline view from the other side of the Hudson River and headed back. The long distance car service from New Jersey to Chicago took about the same time. However chauffeurs took a couple of extra breaks for food. At 1:17am, car was back in Chicago. We did 1700 miles for 24 hours. Client was happy, drivers had fun and made money and Chief Chicago Limo won another loyal client.

Interstate Limo Service From Kansas City To Chicago
Here, Chief Chicago Limo came to the rescue. January 2019, around 10pm, we got a call from a man looking for a transportation from Chicago to Kansas City, Missouri. No passenger present in the vehicle, though! That's right. He explained that he actually needed a car to leave Chicago ASAP and drive to Kansas City, pick up a server and drive it back right away.
It was a short notice trip, but we wanted to help him. Due to a severe snowstorm forming in Kansas City, MO couriers decided to stay off the road. Flights from Kansas City, MO to Chicago were cancelled as well. The only way that company could get their server right away was through our super drivers.
On The Way To Kansas City, Missouri
While were doing the billing, the owner and George were getting ready to leave ASAP. Client agree that our SUV limo service Chicago is his best option. Kalo picked up George and they left Chicago at 40F, in heavy rain and strong winds. Kalo was fresher and drove first, while George took a nap. He was also monitoring the weather in the region. It was not looking good. Halfway they stopped for gas and switched.
George, 36, with CDL license and a few million miles behind his back, took the wheel. As soon as hge entered Missouri, temperature dropped to 12F and hell broke loose. Black ice, cars and trucks in the ditches, made George take an exit ramp, stop and turn on the 4×4. Kalo woke up at that time. 30 miles per hour was the highest they could go. Quickly that 7.5 hour trip became a 10 hour ride. It was so cold that windshield kept on freezing and they had to pull up a few times to clean it.
Driving Back From Kansas City To Chicago
Around 10am, they reached the facility, picked up the server and started driving back. Now it was a limo service from Kansas City, MO to Chicago for a server. A precious cargo was on board and there was no room for mistakes. Luckily snow was slowing down and temperatures rose a bit. Drivers switched and stopped for gas and food. Around 7pm, the server was delivered to its destination. Once again, our long distance limo service helped someone, actually something, move safely from point A to point B.
Cross Country Drive From Chicago To Atlanta
The trip started at 2am with one driver. He did one stop in Nashville for gas, coffee and stretch. Client was dropped off in Atlanta at 2pm EST. The whole long distance car service from Chicago to Cumming, Atlanta took 11 hours. Remarkable, right?