Click Here For Instant Rates Or Fill Out The Form Below
Limo Service Vernon Hills IL
You can now book online our reliable and budget-friendly Vernon Hills limo service. Travel in style and comfort to and from  O'Hare airport, Midway and downtown Chicago. This route is part of our Chicago suburbs limo service. Getting a taxi in this area is not very easy. Especially early mornings or late evenings. That's why we decided to offer prearranged rides to the residents and guests of this suburb. Chief Chicago Limo carries only up-to-date fleet and some of the best chauffeurs in the industry. We have not left anyone stranded so far. You will never go wrong with our limo service Vernon Hills IL. Our Chicago suburbs limousines and black cars are available 24/7, 7 days a week.
To get exact rates on your Vernon Hills limo rental, simply fill out the booking form below. Start with selecting the right "Service Type" and plug in your trip details. Then click on "Select Vehicle" and you will see all our prices in less than 30 seconds. Technology allows you ta save time and avoid headaches and possible errors. We make transportation easier.
Limo Service From Vernon Hills To O'Hare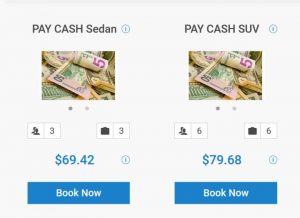 Vernon Hills, IL, is 25 miles from O'Hare airport. Chief Chicago Limo delivers one of the best airport limo services in Chicago. Book online our limo service from Vernon Hills to O'Hare airport and leave the rest to us. We will review your reservation before sending you the confirmation. No matter how early or late your pick up is, your limo rental will always show up on time. To keep you at peace, your chauffeur will text you that he/she is on the way around one hour before your pick up.
For your limo service from O'hare airport to Vernon Hills, we track your flights and adjust accordingly. We will dispatch your car as per the actual arrival time of your flight. As soon as you land, you will receive a text with further instructions. The small details you share with us will help us perfectly time the arrival of your limo. Things like checked bags, or only carry-on, stop for a coffee or restroom are important to us. Chicago Police has zero dwell policy in action at the terminals. That means that you have to be there before your car arrives. If not, authorities will make your driver circle and may issue a ticket. If that happens, from 7-10 minutes your ETA can increase up to 20+ minutes. However, if we communicate, we will be more efficient and you will not have to wait that long.
If you are out of town or not familiar with ORD airport, update to our Meet and Greet service. In this case, we will meet you inside the terminal with your name on a sign. Your chauffeur will assist you with luggage and escort you to your vehicle.
Limo Service Midway To Vernon Hills
Besides our O'Hare limo service, clients can also book airport transfer between Vernon Hills and Midway airport (MDW). Vernon Hills is 50 miles from Midway airport. That route is a bit longer and less popular. However, clients do fly in and out from that airport. Due to often heavy traffic, plan well for this trip and leave yourself some more time. I-294 south can really jammed south of O'hare and it can take you easily 1.5 hours on certain days and times. We can also assist you to schedule your trip. Just do not hesitate to ask us. Book online our limo service Midway to Vernon Hills, and travel worry-free.
Why Do I Have To Wait For My O'Hare Midway Limo Anyway
As we mentioned above, your Vernon Hills airport limo cannot wait for you at the curb when you are ready to go. Chicago Police does not allow vehicles to idle for long. They make drivers circle and sometimes write them tickets. In addition to that, the limo staging lot is around 2 miles from the terminals. There are a few stop signs and traffic lights on the way to you. Chauffeur also have to stop at a booth, submit paperwork and pay an airport stamp. All that contributes to small delay.
Around 10 minutes is normal for your limo to arrive. However, on busy days that time can easily double. Please be patient. It does not depend on us. If weather is too hot or cold, stay inside your exit door till we come to pick you up. Chauffeur will text you when your car is like 30-40 seconds away.
Limo Service From Vernon Hills To Chicago Downtown
Vernon Hills is 37 miles from Chicago downtown. The Loop has a lot to offer and our limo service from Vernon Hills to Chicago will make your moment memorable and special. Go to your special event or business meeting in one of our luxurious and comfortable vehicles. The most popular Chicago limo models are the sedans, suvs and stretch limousines. Dinner, sports games or concerts, Chief Chicago Limo got you covered. We can fit up to 13 passengers in a single vehicle.
Our professional chauffeurs know the city pretty well and will get you on time for your event. Book our limousine and car service from Vernon Hills to Wrigley Field, United Center, Soldier Field, Fulton Market, steakhouses, bars and etc.
When you book our Chicago limo and car service, choose between point-to-point or hourly. Point-to-point is a good fit when you know your exact pick up times. On the other hand, hourly limo service gives you the freedom to control your time and do whatever you like. You may decide you have to leave earlier, stay longer, or go somewhere else. Call or text your driver and your car will pick yo up in less than a minute.
Enjoy the moment not having to worry how you will drive home after a few drinks. Let us take care of your transportation needs. You are in good hands.
How Much Is Your Vernon Hills Limo Service
$69 all inclusive is a rate for a limo from Vernon Hills to O'Hare airport. That's when you pay cash for a sedan with PU address 291 Evergreen Dr, Vernon Hills, IL, 60061. SUV would be $79. If you choose to pay with credit card, your rates will be $83 and $102 respectively. Stretch limos and vans will be more expensive. As well as going to Midway and Downtown Chicago. If you live closer to the airport than the address above, you will pay a few dollars less. If you live further-a few dollars more. As you can see rates vary based on payment and vehicle type, distance and destination.
Chief Chicago Limo serves thousands of zip codes and hundreds of routes only to and from Vernon Hills IL. It will be impossible to list all our limo rates here. However, you can get exact all inclusive rate when you fill out the booking tool above or click here.
Why Book With Us
Besides the Vernon Hills Limo Service, you can also book a limo to Lincolnshire, Mundelein, Libertyville, Buffalo Grove, Hawthorne Woods. We cover the whole state of Illinois. With our long distance limo service we will drive you anywhere you like as long as your trip starts or ends in Vernon Hills, IL.
Chief Chicago Limo is a top rated Chicago suburbs limo company. We offer high quality of service at budget-friendly rates. When you book with us, you will be driven by some of the best chauffeurs in the business. Chief Chicago Limo is a reliable and luxury limo company with a twist of personal touch.
We are looking forward to driving you to and from Vernon Hills, soon!