Click Here For Instant Rates Or Fill Out The Form Below
Antioch IL Limo Service
Book online our Antioch IL Limo Service to go to and from O'Hare, Midway and Chicago. Affordable and reliable Antioch limousine service. Residents and guests of Antioch IL can now travel in style with our Chicago limousine rentals and professional chauffeurs . Latest models sedans and SUVs are on the fleet for our Antioch limo service.
For those who would like to save some money on ground transportation, we offer cheap limo service Chicago suburbs. That option is available for sedan and SUV limos to and from Antioch IL. Text us at +18474544183 if you want to pay cash and ride for less. Check online our rates for the Antioch limousine and car service we have to offer you. Either click on the red link above, or fill out the form below. Book online in less than a minute and avoid errors and lengthy phone calls.
Limo Service Antioch To/From ORD, MDW, Chicago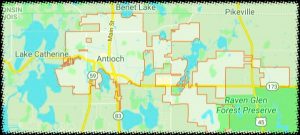 Chief Chicago Limo created the Antioch IL limo and car service for those that need to travel between O'Hare, Midway and Chicago. It is one of the best limo services in Antioch with one of the best rates for the area. Our Chicago airport transfers are the ultimate experience you can get.
Book in advance our Antioch limo service to O'Hare airport so we can guarantee you availability and punctuality. Our chauffeurs will be on time for your pick up and you will arrive in style and comfort to the airport. They will help you with luggage and open doors for you. With the Antioch car service to O'Hare your journey will start worry free and you will have plenty of time to prepare for your long day ahead. On your way back, book our car service from O'Hare to Antioch and get home safely. Enjoy our luxury limo service from O'Hare to Antioch with the friendliest chauffeurs.
If your destination is Midway airport, book our Antioch limo service to Midway and you will be surprised how quickly time can go in our comfortable black cars. Come back home with our car service from Midway to Antioch and let our chauffeurs deal with traffic.
If you need a car to go to Downtown Chicago, Chief Chicago Limo is the right choice. Book a limo service from Antioch to Downtown Chicago to arrive in style and comfort for your special event in the Windy City. Enjoy the moment and make sure that you car from downtown Chicago to Antioch is only a phone call away. For trips between Chicago and Antioch , we also offer Hourly limo service. That's the right choice when you do not know when your meeting or event will finish, or you just like to go from place to place.
Distance, Travel Time and Cost
It is almost 60 miles from Downtown Chicago, 50 miles from O'Hare airport and 70 miles from Midway airport. It can be a hassle finding a reliable transportation on a short notice. We know that and that's where our Antioch IL limousine and car service steps in.
Travel time is aorund 45 minutes to O'Hare airport (ORD), 1 hour to Downtown Chicago and 1hr 15 minutes to Midway airport (MDW). Have in mind that these are times when traffic is light. During rush hour or the road construction season, ETAs can increase significantly. However, we know some tricks too. For example, if you are using our airport transfers from Antioch IL to Midway, we might choose to avoid going through the city. Even this shorter, we will prefer taking the faster route through I-294 South and I-55 North. Believe it or not that route is longer but faster.
Limo rates to Antioch vary based on your destination and exact address. The best way to get an exact limo quote is to fill out the booking tool above, or text us if you want to pay cash, and ride for less. Our Antioch limo rentals start from $85. All our rates are all inclusive. What you see is what you pay.
About Antioch IL
Antioch IL is a village in Lake county located right on the border with Wisconsin. It's a charming small town with hundreds of shops and restaurants. You can find boutique shops and antique stores in the city's historic downtown area. Antioch is also called Gateway to the Chain O'Lakes with its 13 lakes. If you are into fishing or boating, that's the right place for you. For more info about Antioch, please visit the city's official web page:
Why Book With Us
Because we are simply the best. But everyone says so! Our hundreds of 5-star reviews on Google and TripAdvisor prove that. We focus on high quality service and customer satisfaction. We create long term relationships and friendships. Our chauffeurs though professional, have personalities everyone likes.
Chief Chicago Limo rates are smart and affordable. It's very easy to book online and be done in less than a minute.We are always on time, no matter what.
We also cover the neighboring cities and the whole state of Illinois. With our long distance limo service we will drive days as long as either the PU or DO point is the Chicago area.
Chief Chicago Limo is looking forward to serving you!