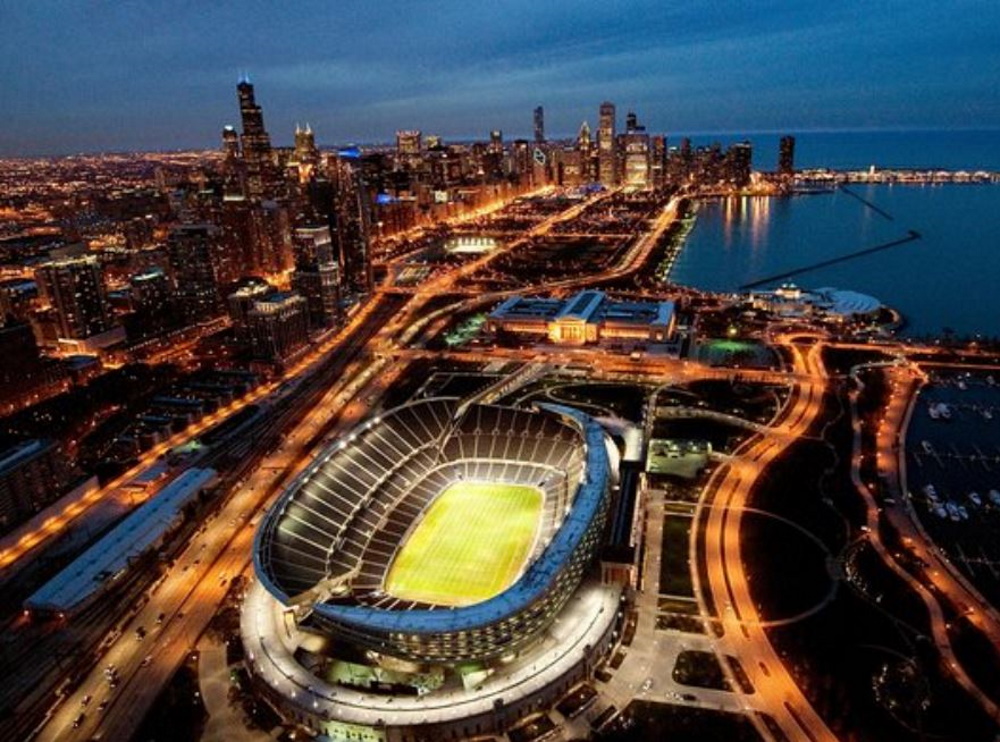 Our Chicago limo tour is the perfect choice for sightseeing in Chicago. When you are in the Windy City for a few days, time is of essence and you cannot afford to waste it. A city limo tour is also great for these who have long layover at O'hare international airport. Instead of wondering what to do inside the terminals, hop in a limousine and visit the best attractions in Chicago. Do not leave the city without seeing everything.
Book our limo tours Chicago and we will drive you around, wait for you between attractions and bring you to the next one.
Chief Chicago Limo has been helping tourists for years and we will be very happy to assist you as well. Plan your route and sightseeing places in Chicago and present it to us. Put all the details in the comment section. Our team will have a look at it and suggest you the best route for the ride so you save as much time as possible.
How Much Is The Chicago Limo Sightseeing Tour
Chief Chicago Limo is all about affordable car service in Chicago and quick booking process. Thanks to the technology we use, you can get a quote in 30 seconds and book in under 2 minutes.
Chicago Limousine Tours are available only by the hour and they start from minimum 3 hours per vehicle. Car rates are different for each class of vehicle. To get an exact quote and see all options, select service type HOURLY/AS DIRECTED in the booking tool below.
Why Book Private Limos For Your City Tour Chicago
You can explore Chicago by feet, public transportation, taxi, UBER or Lyft. However non of these will save you time nor patiently wait for you between the attractions.
When you book a private limousine your are bringing your sightseeing in Chicago to the next level. With our Chicago limo tours you will get more time to spend sightseeing, eliminating the stress of commuting. Spend more time at Navy Pier or at the Art Museum, knowing that your chauffeur is just a call away. Enjoy one of the most beautiful cities in the world in style and comfort.
Chicago Tour Guide In Your Limo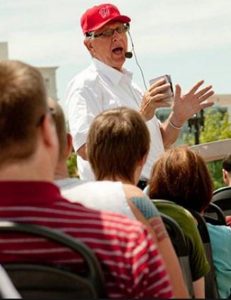 Our ultimate Chicago Tour Package offers you a private guide along with your limo tour. Chicago City tours with a guide are between 3 and 8 hours. Experienced and knowledgeable, our guides will give you historical tips about buildings and attractions. You will get familiar with the history of Chicago and learn even things the locals don't know about. Choose the language you feel comfortable and explore the Chicago with our limousine tours.
When you book online our Chicago Limo Tour, write in the comments section TOUR GUIDE CHICAGO, and we will get back to you to learn more about your request. You can either tell us your plan, or go with ours.
The tour guide rate in Chicago starts from $150 per hour. So, $450 or the 3 hours will be added to the cost of your private limousine.
We have Chicago Tour Guides who speak:
Arabic
Assyrian
Chinese
Czech
Danish
Dutch
English
Farsi
French
German
Greek
Hebrew
Italian
Japanese
Khmer
Norwegian
Polish
Portuguese
Russian
Serbian
Spanish
Swedish
Vietnamese
Book a Chicago tour guide at least a week in advance. Cancellations or changes must be done 72 hours prior to your Chicago tour in writing or E-mail. No cancellations for flight delays or weather reasons.
Have in mind that during the busy tourist season, the tour guides in Chicago get booked fast. As soon as you book your flight and hotel, reserve and our Chicago limo tour with a guide.
Why Book With Us
Chief Chicago Limo is one of the highly rated car and limousine service companies in Chicago. We won TripAdvisor's award Travelers' Choice for second year in a row. Research us online and you will see 300+ 5-star reviews combined.
The booking process is so easy that will save you not only time and headaches but money as well. Our online rates are already discounted with 10%. Smart travel at smart rates.
When you book with us, you will always get a nice limo and a professional and friendly chauffeur.
We are looking forward to driving you on your