If you're planning to head south this spring break from Chicago, why not rent a limousine and start the party early? Hiring a Chicago limo for spring break is a sure-fire way to start the most incredible trip with your friends or family. Wherever you may be going this spring break, keep in mind that on land, there is genuinely just one way to travel in style – in a limousine! There are also other significant reasons why you should ride a limo to the airport in Chicago:
Arrive On Time and In Style
Have you ever been late for a flight? If you have ever found yourself in this embarrassing situation, you would also know just how stressful it can be. However, Chief Chicago Limo's professional chauffeurs will ensure that you arrive at the airport on time and without hassle.
We'll get you to the correct terminal well before takeoff so you can relax and enjoy your flight, either on your lonesome or with your friends, family, or significant other. But, of course, our chauffeurs would also know what to do if there are accidents, road hazards, bad weather, and poor road conditions.
When we say that we can provide you with the most stress-free journey ever, we mean it. Detours? We know them, too! So start the party early in the limo!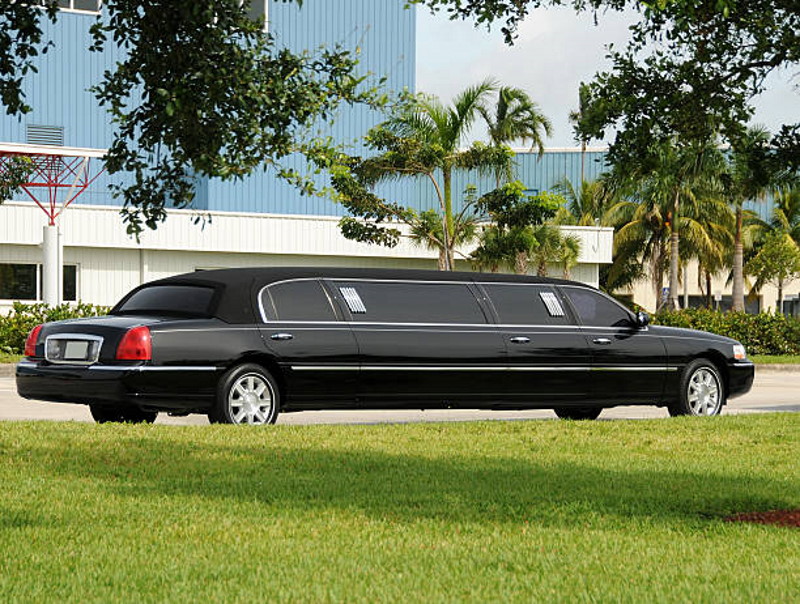 Clean, Safe, and Hygienic
There's another reason why you should hire a limo to the airport. When's the last time you encountered a taxi or rideshare that was truly spotless? Forget about pristine; what about just clean? Ridesharing vehicles aren't heavily regulated, and they work from an app which sends the order to the closest driver- not the best one.
The drivers will clean whenever they feel like it. Do they wipe down after every trip? Most likely not. With COVID-19 still around, would you start your spring break vacation on a risky note?
Anyone would be concerned about cleanliness and safety when taking a cab, shuttle or rideshare. This is especially true for a vehicle that may transport hundreds of passengers each week. Each time you use a professional Chicago limo service, you can expect a vehicle that has been thoroughly cleaned and disinfected after every ride. You'll have more peace of mind because everything has been taken care of for you.
Save Some Hard Cash
Let us be clear on one thing. Gone are the days that only billionaires or millionaires could ride on limousines. Instead, limousines have become the ride for everyone. Now, some may say that taking an airport limo is more expensive than driving yourself, but when you consider the cost of airport parking for the duration of your trip, this is not necessarily true!
You will know the exact cost of upfront renting a limo ride to O'Hare. Additionally, Chief Chicago Limo does not have any hidden fees. We detest surprises as much as the next guy, so we will tell you exactly how much the fare is. Actually, we do not need to tell you! You can get a quote in less than 10 seconds on our home page and book your ride in less than 2 minutes. Of course, if you are traveling with friends, the fare becomes even more affordable. The cost of riding a stylish and spacious limousine to the airport is comparable to hailing a taxicab or getting a Lyft or Uber. 
Get the Party Started!
Imagine sitting in the back of a limousine with your family or friends, having the most meaningful conversation ever, and having someone else take care of your luggage and just getting you to the correct terminal. Isn't that preferable to battling traffic and trying to figure out where to go at the airport, both of which are already chaotic?
With so many people traveling during spring break, even getting into and out of the airport can be a challenge. However, begin your journey on a positive note. No one wants the hassle and fatigue.
Let someone else drive for you and keep your mind off the stress and worries. You deserve it. Everyone deserves a nice limo ride now and then. There's a reason why one Chief Chicago Limo continues to thrive – we bring absolute convenience to people at great rates.
Relaxing In Every Sense of The Word
Countless people will attest that riding a high-end limousine or an executive car is the best thing ever. However, passengers in traditional shuttles, rideshares, and taxis are transported from the cramped confines of an airplane to an even more cramped seat or backseat of old vans.  Even if they don't physically feel cramped, knowing they have very little privacy is added stress.
This is not a very good way to start your spring break vacation. However, limousine passengers appreciate the extra legroom provided by the affordable yet luxurious vehicle. Book an SUV and ride like a Boss. You can also unwind with anything from soothing music to a cool bottle of water. As a bonus, you'll be able to relax in the knowledge that you won't be bothered by traffic and other things that generally disturb people who drive to the airport.
Go on the Best Vacation Together – No Hassles
Hiring a Chicago limo for spring break is probably the best way to guarantee that everyone in your group arrives on time. If you have ever had a vacation with other people, just meeting up at the airport at the right time can be chaotic. Large groups need the right kind of transportation to and from the airport.
 Luckily, limousines can provide the space for luggage and the most excellent legroom for everyone in your group. Traveling in an even bigger group? Hire a stretch limo or couple of our luxury SUVs! Our black car service is affordable. Planning spring break as a large group is hard, but not with us. 
Let Chief Chicago Limo take the stresses away from you to focus on your trip. We're experts at making people comfortable in their journeys. All it takes for your travel plans to change is for one person to get stuck in traffic. It's much easier to get everyone to fit in one vehicle when hiring a Chicago limo. Everyone will be safe and sound, too!
When it comes to maximizing the enjoyment and convenience of your spring break trip, renting a Chicago limo is the best idea ever. Get a head start by booking your limousine well in advance. Spring break is notoriously busy, so be sure to book here at Chief Chicago Limo well ahead of your trip!