College Scholarship Program
Chief Chicago Limo, a luxury limousine service offering premier transportation across Chicagoland, is always eager to give back to the community. Since one of our most important values is education, we are shifting the focus to students. Every year, we offer an annual scholarship award to students across the country! The Chief Chicago Limo scholarship will be open to any student who is enrolled in a college or university as a full-time student and valued at $1,000!
Our goal with this scholarship is simple: help a student fulfill their dreams and succeed. Higher education is the key to unlocking your future, but it seems that we often forget how important it is to help students out and there are just not enough scholarships out there these days to alleviate the financial stress related to college. We know that more financial aid for students can ultimately lead to higher academic achievement.
If you are interested in getting $1,000 paid towards your college tuition, keep reading to see what you need to do.
How to apply
Any student interested in getting the scholarship for tuition can enter the contest by submitting a 1,000-word essay on the topic of "The History Of Limousine Travel". The winning essay will be posted on the Chief Chicago Limo website with the graduate student's name and photo. As long as the essay remains on-topic, the style of the essay is completely open-ended: it can be an informative essay, a creative story, or any sort of written piece!
Essays will be judged on originality, creativity, effort and research, content, writing sophistication, and mastery to the essay topic. Of course, all content must be original and any sources must be cited.
Eligibility
The Chief Chicago Limo college scholarship contest is open to students who:
Are enrolled as a full-time undergraduate or graduate program at an accredited college or university in the United States; and

Have a cumulative GPA of 3.0 or above.
What to include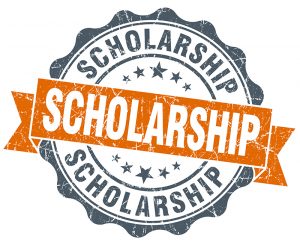 Your application must consist of the following:
Your 1,000-word essay;

A short biography about yourself, including your background, where you went to high school and your college and career goals;

Current transcript (official or unofficial).
Your complete application should be submitted below
Scholarship deadline and winner announcement
The 2022 scholarship for college students will be open until March 31st, 2022. The winner will be announced on April 15th, 2022. The student will then have 5 days to accept the scholarship. The $1,000 check will be sent to the school of the winner.
Best of luck to all of the applicants – we cannot wait to see your submissions!
Privacy policy
Chief Chicago Limo ensures that personal information provided in the applicants' submissions will not be shared and is for internal use only. Reference data will not be shared with third parties.