Mercedes S Class Chicago Limo Service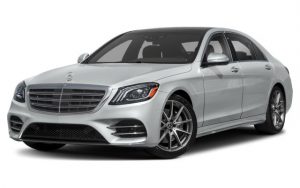 The Cream of Corporate and Executive Transportation for World's Business Leaders and Heads of States
Our S Class car rentals, with their impressive looks and performance, are an example of what luxury is, and what luxury should be. Those vehicles can please both a sheikh, or a hot blood. The S Class has this typical road presence that no other sedan has.
Treat yourself or take care of your executives by booking our Mercedes S Class vehicles in Chicago. The Chicago S Class limo service is the choice for high value clients who appreciate quality and style. Turn around the corner in one of our S Class vehicles and the world will know you really mean it.
Check the Chicago S Class limo service rates and availability by filling out our booking tool below.
Our Chicago S Class Limo Service is tailored for C-Level executives, VIPs, government officials, Sports Stars and famous people from the entertainment industry.
The premium you will pay for our S Class limo Service is well worth it. Besides this state-of-the art vehicle, you will also be getting an exclusive S Class chauffeurs, meaning that our S Class chauffeurs drive only an S Class and no other Chief Chicago Limo vehicles. This way they are part of the luxury you will get and very familiar of the vehicle itself.
Chief Chicago Limo offers premium S Class airport transfers to and from Chicago O'hare international airport and Midway airport.
Also, you can book our S Class car service by the hour, if you need the vehicle to be at your disposal at all times.
Chief Chicago Limo is a top rated Chicago limo Service company which understands all aspects of travel. We work hard to make sure you get what you deserve and make the ground transportation leg of your journey as pleasant as it can be.
Book online your trip and then we will take care of the rest. Our state of the art booking tool gives you an instant quote. Create an account if you like to keep track of what you do, or if you book for others.
We are a full service limo company, covering a radius of 500 miles to/from ORD, MDW, Chicago. We aim at providing a high quality service and leaving happy clients behind.
Anytime you need a reliable limo service in Chicago, think of Chicago Limo.
Let's get booking and traveling!